Michel Majerus Estate
Michel Majerus
Home Videos
Selected by Jordan Wolfson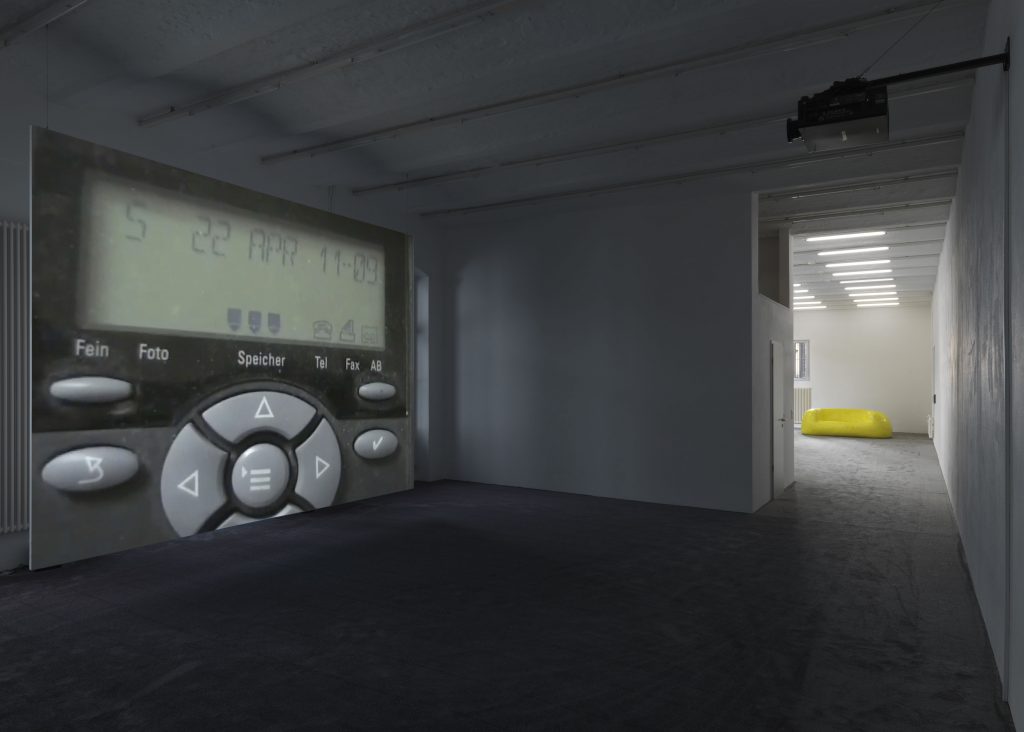 Michel Majerus, Home Videos, Selected by Jordan Wolfson, Michel Majerus Estate, Berlin, 2018, Photo: Jens Ziehe, Berlin
© Michel Majerus Estate, courtesy of the Michel Majerus Estate and neugerriemschneider, Berlin
The current exhibition at the Michel Majerus Estate features a looped composite video compiled by Jordan Wolfson, drawing from the personal archive of Majerus and merging encounters, observations and casual documentation from Majerus' life and surroundings. The recordings, created between 1998 and 2002, offer insights into a multitude of outlooks, influences and ideas that occupied Majerus during a period of artistic consolidation and increasing renown. The videos acknowledge Majerus' omnivorous approach to media and creation, and highlight his original vision, which continues to inspire both Majerus' peers and a new generation of artists.
Wolfson's selection and compilation of Majerus' video material underlines his longstanding interest in the work of Michel Majerus. Born 1980 in New York, Jordan Wolfson draws from popular media, advertising, technology, art history and internet subcultures to produce artworks with a sharp social comment. Encompassing sculpture, film, installation, performance and painting, Wolfson's work often calls on a surreal cast of characters of his own invention to assert his ideas and reflect on sinister narratives of our era.
The exhibition is on view at the Michel Majerus Estate until March 2, 2019. Open on Saturdays 11am–6pm, and by appointment.
For further information and image material, please contact the Michel Majerus Estate: [email protected]
Michel Majerus Estate
Knaackstraße 12
D-10405 Berlin
+49 30 47377300
[email protected]
www.michelmajerus.com